Tools for Activists: Tools for operating a online advocacy campaign.
Activism is a broad term for the actions and efforts taken to promote our beliefs in the context of social, political and civic participation. The collective actions of many people reflect what we determine to be important to the way we exist as communities, as nations and global citizens.
We can support ideas through consumption and through patronage of products and businesses. We can also contest ideas by boycotting the goods and services of business that operate in a manner that goes against our ideals.
Sometimes the action that needs to be taken is direct communication with elected representatives, or with decision makers in like board-members of corporate entities. Beyond the ballot box, direct communication may be in the form of petition, or by calling and emailing the offices of decision-makers.
The Do Gooder platform is designed for organisations that are doing activism online. Do Gooder offers a suite of tools that are great for getting your message across, from your base of supporters to the decision makers.
Budget, Personnel and Deadline Issues for Online Activists
If you are considering your options for a variety of online activist tools, you need to juggle from a list of priorities. Some activist campaigns will be limited by budget, or they have limits to their personnel or staff. But nearly all campaigns are constrained by time limitations due to events like a government vote on a law or the scheduling of an election.
Unlike some other services such as Salsa Labs, Do Gooder publishes its cost schedule, so you can determine your budget allocation up-front. Do Gooder's platform give you the ability to publish a campaign website quickly. Read the write-up on our comparison between Do Gooder vs Salsa Labs.
Do Gooder platform offers a number of online activism tools, tools that we collectively call actions or action tools on dogooder.co. These actions are used to connect your supporters with the people who can influence the outcome of your campaign.
Web development resources, either in-house or outsourced, are a big cost centre for a lot of organisations. If you are looking for a solution that fills the gap, something affordable to most organisations, then Do Gooder is a great solution.
Do Gooder is ideal for groups that don't have budget or personnel for dedicated website development. It's easy to setup your campaign website on the Do Gooder platform and it's easy to setup actions to turn an ordinary website into a powerful tool to help your fellow activists voice their concerns.
Here is a quick step-by-step on what you do to start a campaign on Do Gooder.
Create a webpage with an inspiring message to hook your supporters into your cause.
Add 1 or more Do Gooder actions to your campaign web pages - express your position to politicians and law-makers.
On social media and from your email mailing lists, share your page to your friends and followers so that they can participate in your call to action.
Your hundreds (or thousands!) of supporters, use the actions you have created to contact their politicians and decision-makers with your guiding message.
Track the success of your campaign with Do Gooder's custom visualisation tools.
That's it! You'll need to keep pumping your campaign to your supporter-base and groups who are interested in your cause to keep the momentum of your campaign.
If you would like to know about actions that are available on the Do Gooder platform, the following information is a list of actions and their description.
Action Tools for Activists
Send Messages to Decision Makers
Bring-Your-Own list of decision makers with contact details like email or telephone. This action is great for setting up a message recipient list of local officials such as city councillors or aldermen. Your supporters can use your list to search for ways to contact local officials by email or phone.
Setup an online petition. Collect digital signatures from your supporters and send a petition to an official of your choice.
Selfie Gallery. Give your supporters a creative way to show their support visually. On desktop and mobile, any snapshot, video or uploaded image can be grouped in your campaign as a powerful visual message. This tool has been featured in online campaigns by activists in the Women's March and Greenpeace.
Sending Messages to Politicians
Politician Directory Lookup by postcode/zipcode. Our amazing lookup feature currently supports searches for federal and regional representatives in the USA, Canada, Australia and the UK.
Email Politicians. Get your supporters to email their local politician about your campaign. Tip: write the email for them and they can change your words (only if they want to).
Call Politicians. Users can search for their government representatives and then elect to contact their offices by telephone. Emailing are quick and efficient, but contacting politicians by telephone sends a powerful and personal message. Again, the campaign organiser can help the caller by supplying a list of talking points.
Send Messages to Recipients Using a Custom Dataset
This group of actions is designed for you to upload a CSV file that lists a set of recipients you want your supporters to communicate with via email or phone, perfect for communicating with a list of corporate decision makers. This list can be searchable by your supporters and contain help and advice to supporters about what to convey in their communications. Check out our simple demo.
Other Activist Tools available in Do Gooder
Raise Money for your campaign with PayPal integration.
Campaigns need money to operate. Do Gooder includes an integrated payment system with PayPal on all but the lowest tier plan. Give your supporters the opportunity to donate to your PayPal account. Raising money works best when you ask for a specific purpose by a specific date, like running an advertisement in the paper, or a billboard on high street. PayPal integration is included on most paid plans.
Create an online survey.
This is a great tool for campaign organisers to use to gain insight into the ideas and opinions of their supporter-base. Surveys created with Do Gooder are build with usability in mind, so your survey forms will look great on desktop screens and on mobile.
Promote your Campaign.
Thousands of supporters take action on Do Gooder every day. When you are building support for a campaign, it might be a good idea to advertise to other progressively minded people. Build a campaign who would be interested in supporting causes like your own. View the documentation.
Keeping up to date on your campaign
If you build your online campaign Do Gooder activist tools, you as a campaign creator can visualize the actions taken by your supporters in real-time. When supporters interact with actions setup on your Do Gooder campaign, you will be able to view a map-view of your users. Map views are perfect for conveying your impact to your team. You will have insight into what's working for you and where you need to focus your attention to broaden your campaign's impact.
Start now and try the Do Gooder app.
Take advantage of the 14 day free trial, with no credit card required.


Check out some of the features available in the Do Gooder App.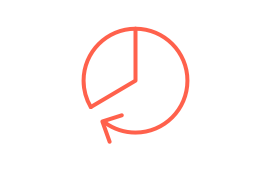 Email deliverability
We work hard to ensure your supporter emails get through to their intended target utilising a mix of human oversight and automated systems.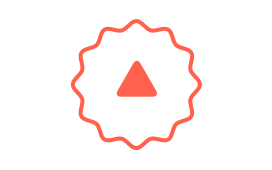 Campaign Promotions
Grow your list by promoting your campaign to like-minded people through our campaign network. You only pay for new supporters at the lowest bid per acquisition.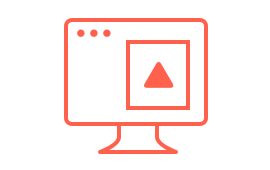 Embed + Sync
Embedding our tools into your own site is easy as cut and paste. You can plug our action forms into most major platforms and export your data or sync with NationBuilder in real-time. Sync with other platforms via our API.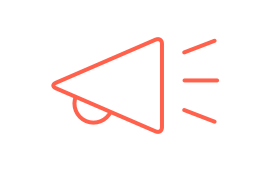 So social
Embed your actions directly within Facebook, add Facebook comments to your microsite, flexible sharing options including Twitter, Email and Facebook to amplify the reach of your campaign.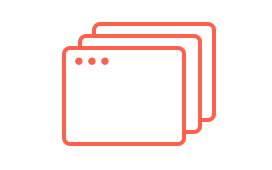 Add pages
Do Gooder is more than just campaign actions — you can create a whole website around the issue you care about. Add pages with images, video and other content to engage your audience.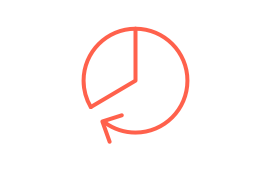 Real-time stats
Monitor your campaigns performance in real-time on your dashboard. See when and where action is taken, compare conversion rates and adjust your campaign on the fly for maximum impact.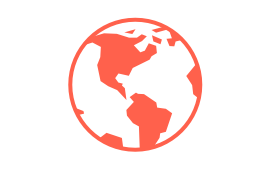 Campaign in any language
Create multi-lingual campaigns in any language, with ten languages supported natively; English, Indonesian, Dutch, French, Italian, Japanese, Continental and Brazilian Portuguese, Thai, and Spanish.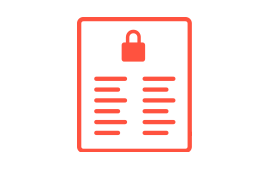 Privacy by Design
Privacy is baked into Do Gooders' progressive core, ensuring that your data and that of your supporters is respected and protected. We comply and enforce the EU's GDPR rules and go further, offering strong privacy features defaulted for the rest of the world to encourage best practice globally.

Optimised for all people & devices
We treat accessibility as table stakes, ensuring everyone can participate in the change that needs to happen. That also means we design to be device independent to maximise conversion rates on desktop, mobile and tablets.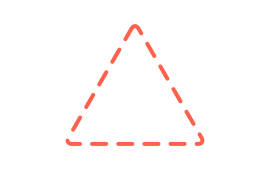 Custom branding
Quickly theme your campaigns or embedded actions to match your brand inc. colour, logo and image. Pro users can use their own domain and custom CSS.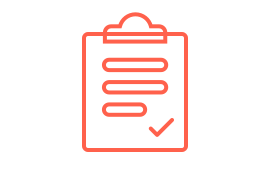 Flexible forms
Embeddable forms allow extensive styling, flexible fields, modifiable labels and tweakable functionality. In fact you can build any form with our survey tool.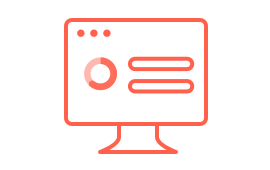 Account Dashboard
Agencies and member organisations can manage multiple accounts, allowing you to campaign across geographic and organisational divisions while maintaining a global view and control.